Fri, 2022-09-16
The Bermuda Police Service, (BPS), will be represented at the State Funeral for Her Majesty the Queen.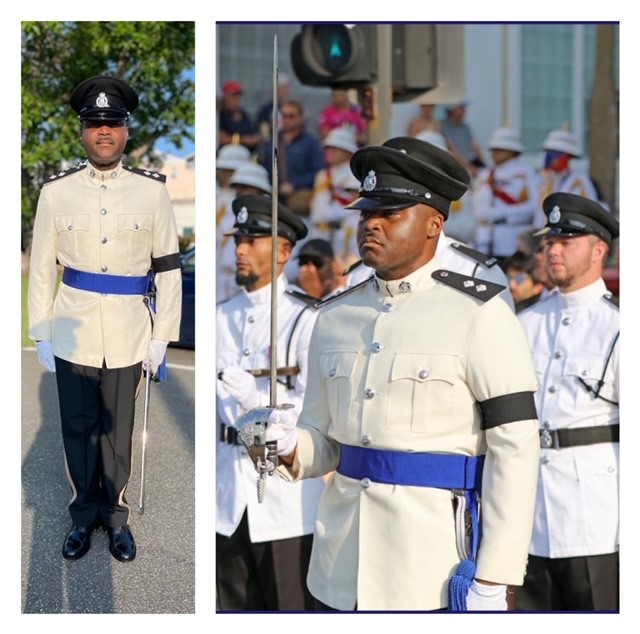 Inspector Derrick Golding will take part in ceremonial duties during the State Funeral.
Acting Deputy Commissioner Martin Weekes explained: "It all came about after an invitation was received from Sir Mark Rowley, Commissioner of The Metropolitan Police in London, for all British Overseas Territories and Crown Dependencies to each send a representative officer to the UK to take part in Ceremonial Duties.
Inspector Golding was selected by the BPS' Senior Leadership Team to represent Bermuda at this prestigious occasion. Inspector Golding, recently promoted to the rank of Inspector was Guard Commander at the Proclamation Ceremony Parade on Front Street to mark the Ascension of King Charles III this past weekend."
Inspector Golding is a former BPS Drill Sergeant and was the Baton of Honour recipient on his Recruit Foundation Course. He has represented the BPS on numerous parades and other Ceremonial functions since joining the Service as a Cadet in 2004.