Fri, 2021-02-12
Today's Black History Month Trailblazer: Station Duty Officer Linda Bogle-Mienzer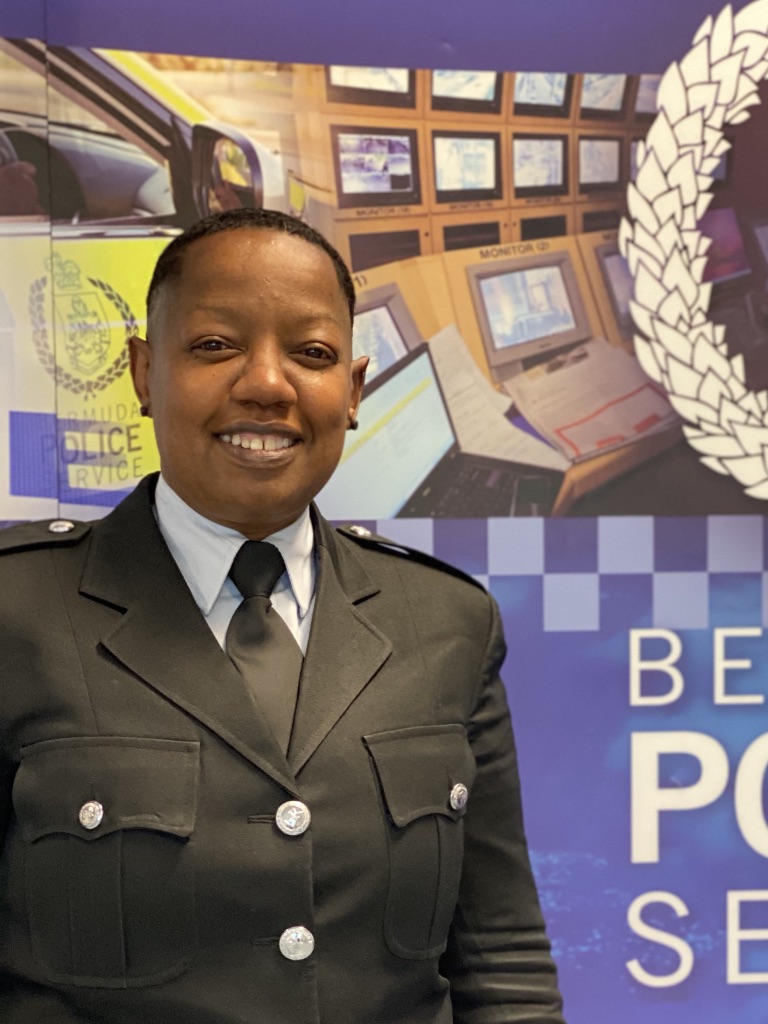 Linda Bogle-Mienzer is a Black Bermudian gay unionist. She joined the Bermuda Police Service (BPS) in June 1996, as a Station Duty Officer (SDO); a role she continues to perform.
In addition to her policing duties which includes her mentoring, coaching and training other SDOs, in 2009, Linda became the Chairperson of Division 7 Bermuda Public Service Union (BPSU) and in 2015, she was elected as 2nd Vice President, of the BPSU.
Linda's involvement and love for her community are second to none and she is a key member of the BPS team, an organiser and the host of the popular Bermuda Police Service's Police Week Seniors' Tea event.
Linda is also a leader for social change and a long serving member of local community awareness groups CURB and Restorative Justice. Linda's love for sports is another highlight of her career as in 2008, she Captained Bermuda's First Female Cricket Team, in Women's World Cup Qualifiers, held in South Africa.
A consummate professional in all of her endeavours, Linda's contribution as a member of the BPS is commendable.