Tue, 2021-02-23

Today's Black History Month Trailblazer: Reginald Chesterfield Eugene "Pickles" Smith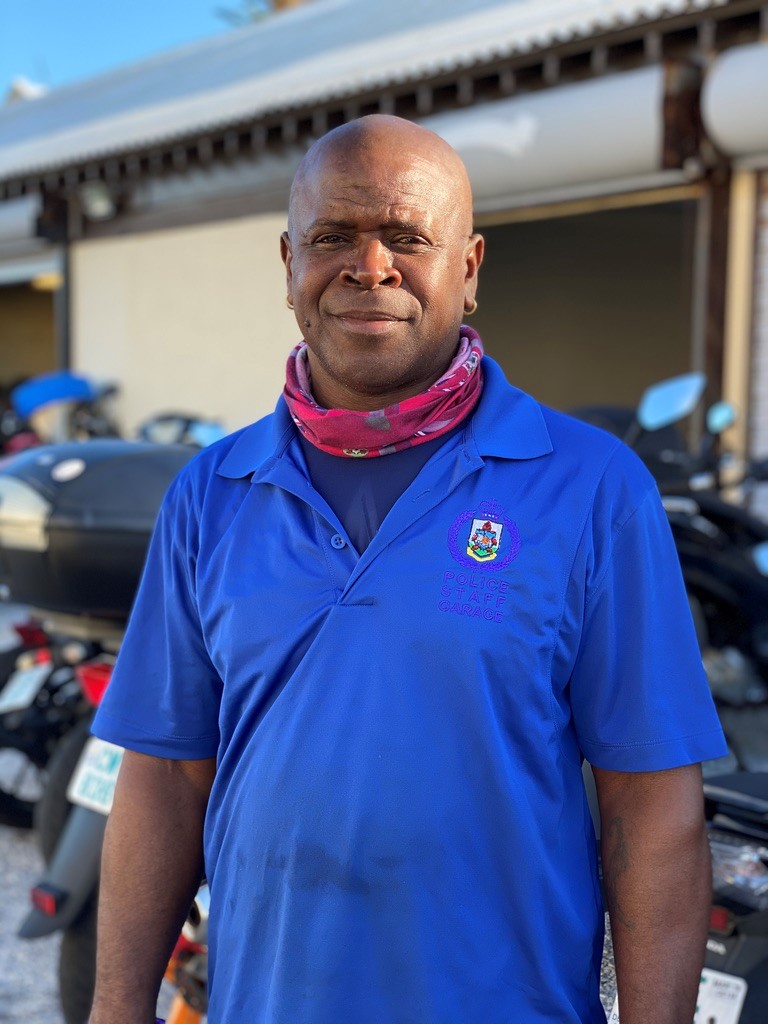 Eugene or "Pickles" as he is widely known Bermudian who began his employment with the Bermuda Police Service (BPS) as an apprentice motor mechanic having completed his training at the Bermuda College in October 1978.
He now has over 43 years of service, making him one of the longest serving members (police/civilian) in the history of the BPS. Pickles entire work and adult life has been spent working with the Bermuda Police Service.
During his employment, he has been an important part of the team that keeps all BPS vehicles maintained and road worthy, thereby keeping the general public, police officers and staff of the organization safe.
In addition to his long and celebrated career with the BPS, Pickles is an avid sportsman who has represented the North Village Community Club, Centours United, Vasco de Gama and St David Cricket Club in football. He is an active member of the BPS Football and Golf Sections and is also a member of the Ocean View Golf Club.
Pickles has also participated in the Annual Heritage Day Road Race (24 May) on several occasions, starting at the age of 16 years old and has finished a respectable 9th place on several of those occasions.
He volunteers his time as a member of the BPS Police Week Committee and regularly contributes his efforts to other BPS internal and community events. We take this time to thank "Pickles" for his contribution to his community and for helping to Make Bermuda Safer.