Fri, 2021-02-19
Today's Black History Month Trailblazer: Inspector Emmerson Carrington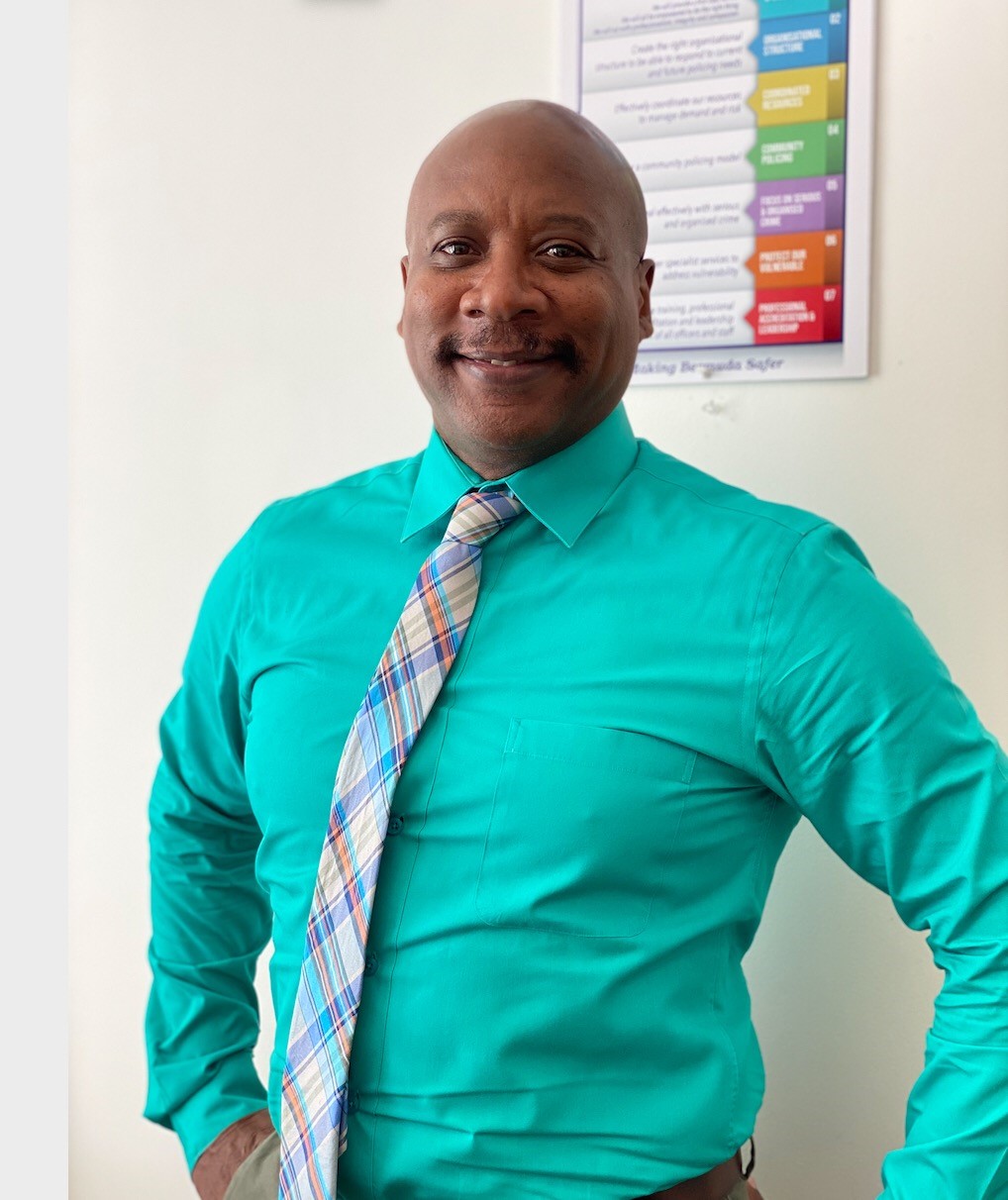 Emmerson who was born in Barbados joined the Bermuda Police Service (BPS) in June 2003. He has held several key postings within the BPS, inclusive of a Training School Instructor, Traffic Collision Investigator and Firearms Incident Commander.
He was promoted to the rank of Inspector in January 2011. His present posting is the BPS Offender Risk Management Team Coordinator and he continues to works closely with our sister services and other helping agencies.
In addition to his policing duties, Emmerson is an avid sportsman and was the head of the BPS Bowling Team, the Blue Lanterns in the local bowling league. In 2013, he organized and led a team of BPS Athletes to the World Police and Fire Games, held in Belfast, Ireland, where they won several silver and bronze medals.
Since 2010, he has been a member of the Bermuda Cricket Board Umpires Association, and currently holds an Executive position of Assistant Secretary. He has officiated in International World Cup T20 Matches and since 2014, he has been the Senior Umpiring Official in Bermuda's Annual Cup Match Classic.
Having become a cricket umpire, for the years 2014, 2017, 2018 and most recently in 2019, Emmerson was awarded the coveted title of BCB Cricket Umpire of the Year.
To unwind and relax you will find Emmerson in the Prospect Police Barracks Kitchen baking and providing his friends and colleagues with his wonderful Caribbean Coco Bread.
Inspector Emmerson Carrington we take this time to say thank you for your Service.