Thu, 2021-02-11

Today's Black History Month Trailblazer: Former Inspector Milton Marsh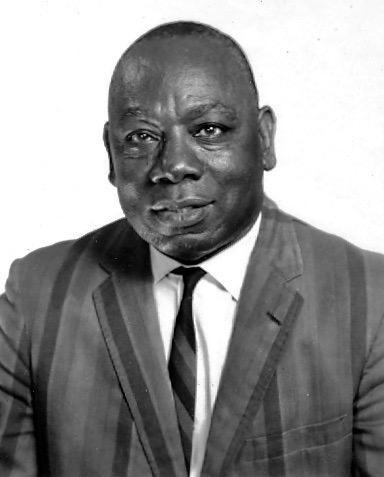 Born in Nevis in 1910, and raised in St. Kitts where his father was a police officer it could be said that young Milton Murray Marsh had law enforcement in his blood but he never thought to join the police at that time.
When he was a young man his father came to work in Bermuda in Public Works and Milton decided to visit the Island himself where he met and married a young Bermudian, Miss Gwendolyn Williams, who was the daughter of Det. Sgt. J.J. Williams who worked alongside Bermuda's first detective "D.O" Simons. Milton decided to stay in Bermuda and in June 1941 he joined the Bermuda Police at which time he was handed a worn out flashlight, a pair of handcuffs and a truncheon, and set off to walk the beat.
He was one of several West Indian policemen at that time, and many years later, when asked about his early days as a policeman he commented that because of his West Indian origin people would often refer to him as a "jigger foot", and he encountered a lot of prejudice.
He became a detective working out of Somerset alongside the great Somerset duo of Mike (Cann) and Spike (Hazel), and later in Central CID alongside Vernon Jackson, Edward "Bosun" Swainson and "Chief" Oliver Trott. Whilst in CID he was promoted to Detective Sergeant, and during his career he received seven Commissioner's Commendations for good work carrying out investigations. It is clear that Milton was a very dedicated and resourceful officer who greatly contributed to the efforts of the BPS in maintaining law and order throughout his service, and particularly whilst in CID. His dedication resulted in Milton being the first officer of West Indian origin to be promoted to Detective Inspector.
In 1963, Milton was awarded the Colonial Police Medal for Meritorious Service for "Valuable service characterised by resource and devotion to duty, including prolonged service marked by exceptional ability, merit and exemplary conduct". He retired from the BPS in1964, and went on to work for many years as a bailiff for the Courts, and as Head of Security at Castle Harbour Hotel.
Milton was 101 years of age, the oldest retired BPS officer when he was interviewed about his time in the BPS. He still had a twinkle in his eye when chatting about his days as a detective. He passed away in December 2011 and at his funeral the BPS provided an Honour Guard and pallbearers, and his coffin was draped with the official Police flag.
You can read more about Milton in the Hall of Fame column on our ExPo website at http://expobermuda.com/~bermyxpo/index.php/tan/36-mmmarsh.