Thu, 2021-02-18
Today's Black History Month Trailblazer: Former Inspector Edward "Bosun" Swainson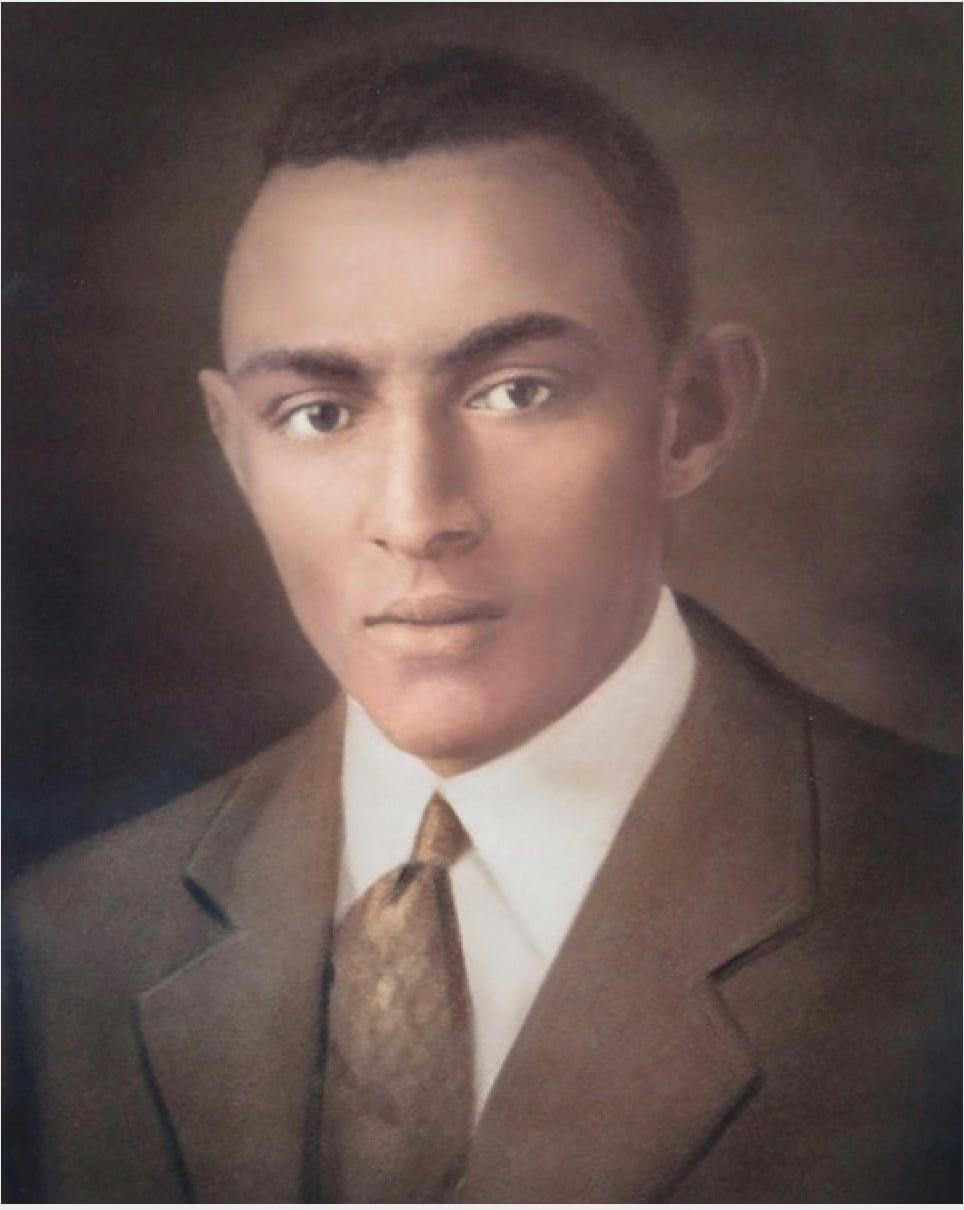 Inspector Edward R. "Bosun" Swainson made history when he scored the first century in Cup Match in 1937, and he went on to become a legendary police officer who was our first black officer to be promoted to the rank of Inspector.
Edward was born in Bermuda in 1901. As a young man he proved to be an outstanding all-round sportsman and was clearly an exceptional cricketer who joined St George's C.C. at the age of 15, and by 1925 he was appointed captain of St. George's Cup Match team.
It is a little known fact that during the 1920's Bermuda would regularly send teams of our best "coloured" cricketers to New York to compete against teams from the West Indies. After his brilliant performances during a 1927 tour, it was said of Bosun that he "… gave such an exhibition of masterly batting as evoked the plaudits of the most sophisticated critics, who acclaimed him when he first played in New York, as the finest batsman seen in New York since the Australians visited the country over 20 years ago." High praise indeed!
"Bosun" or "Bo" as he became known, joined the Police Force in 1935, and quickly established his reputation as a resourceful and excellent police officer. Two years later he scored 122 runs to achieve the first century in Cup Match, and he almost repeated this feat the next year when he scored 99.
By 1945, "Bosun" had also proven his ability as a highly efficient investigator, and he was appointed as a Detective. Three years later, in May 1948 "Bosun" was promoted to Detective Sergeant, and less than 12 months later he made history when he was promoted to Detective Inspector becoming the first black Bermudian to reach the rank of Inspector.
"Bosun" retired from the Police in 1956 after a distinguished career. You can read more about the legendary Edward R. "Bosun" Swainson on the Bermuda ExPo website at: http://expobermuda.com/index.php/latesthof/723-edward-bosun-swainson.