Tue, 2021-02-09

Today's Black History Month Trailblazer: Deputy Commissioner Roseanda Young (Jones)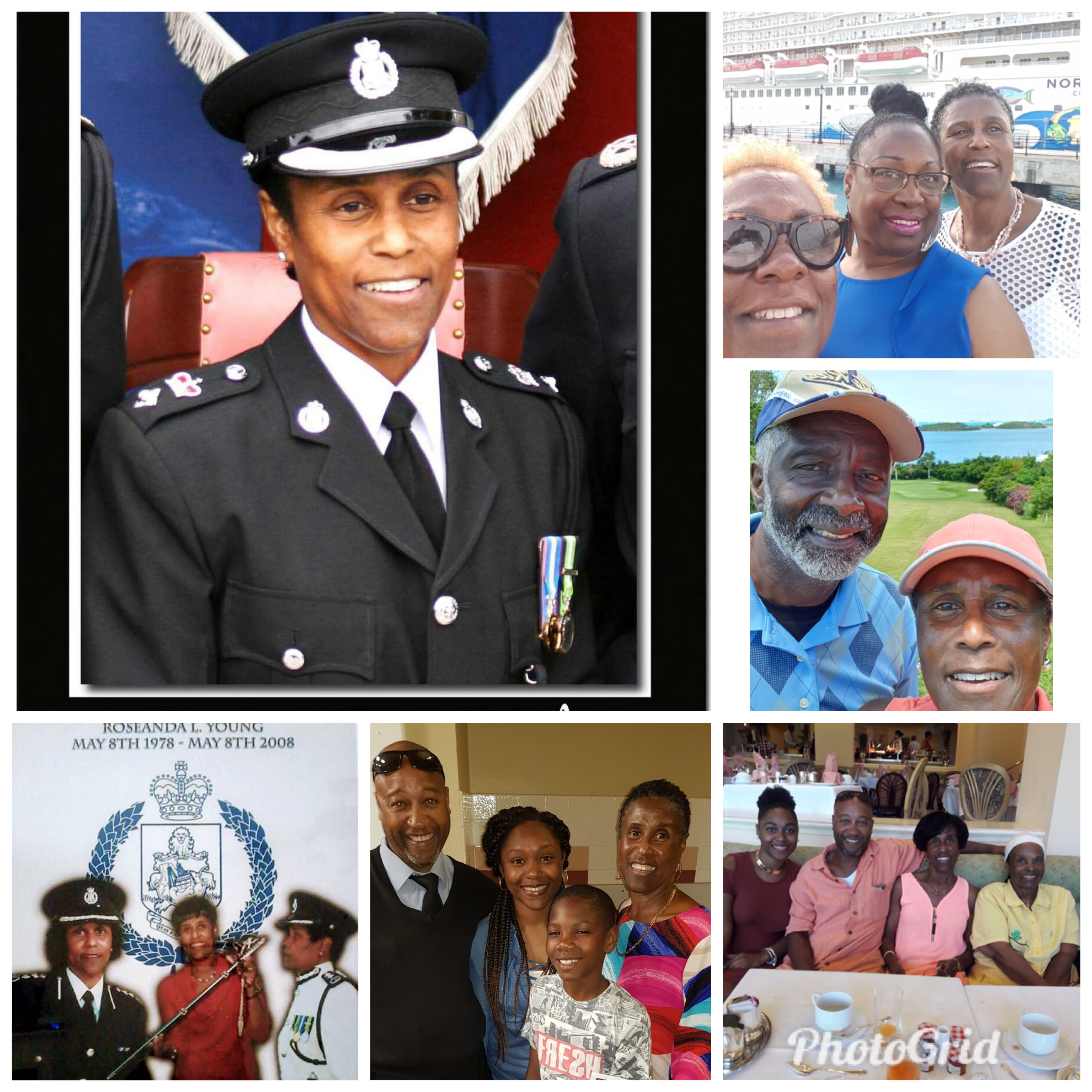 Roseanda Young joined Bermuda Police Force in May, 1978, as a member of Basic Training Course #23 and graduated having attained the "Baton of Honour" award, which is presented to the best all-round recruit. Throughout her career of spanning thirty years, she worked in several key departments, breaking glass ceilings along the way. She made her mark as the 1st female officer in Cycle Squad; 1st Female Officer in charge of the Community Media Relations; 1st Female to be named 2nd in charge of the Narcotics Division; 1st Female to head up the Intelligence and Special Branch Division; and the 1st Bermudian Female Officer to attend the FBI National Academy where she received her Certificate in Police Management. In addition, and through her training Roseanda created and maintains lifelong relationships with law enforcement agency colleagues from the FBI, DEA, Interpol and Bramshill to name a few. She made history again in December, 2005, when she became Bermuda's first and only female to be promoted to the rank of Deputy Commissioner of Police. Mrs. Young remained in that position until her retirement in May, 2008. She is a recipient of Her Majesty the Queen's Certificate and Badge of Honour, Queen's Long Service and Merit Award, 3 Commissioner's Commendations and several Letters of Good Work.
Mrs. Young remains a part of the BPS family through her membership with the BPS Ex-Police Officers Association. She is also an active member of Bethel African Methodist Episcopal Church and continues to live a happy and healthy lifestyle; and shortly after retirement, God made it possible for her to go on a 3-week missionary journey building houses in Haiti. Her leisure time is now spent golfing and travelling with her husband Lionel, or spending quality time with her children, grandchildren, siblings and other family members and friends.
We take this time to salute you for your contribution to public service and to your significant achievements within the Bermuda Police Service.