Tue, 2021-02-16
Today's Black History Month Trailblazer: Deputy Commandant Ron-Michel Eugene Davis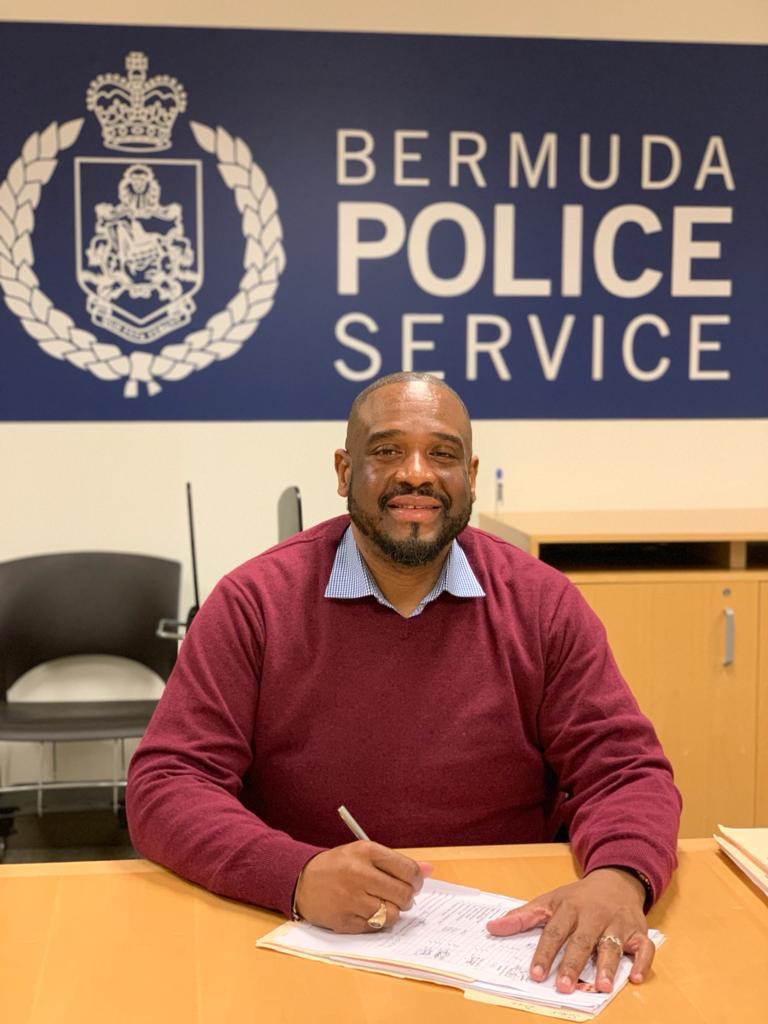 Ron-Michel is a born Bermudian Officer and married to his wife Le'Shea. He has two sons ages 16 and 10 years old.
Ron-Michel joined the Bermuda Police Reserves in November 2001, and during his tenure has been posted to several key postings in the Bermuda Police Service. During his early years his leadership and strong work ethic was quite evident and resulted in him being identified as a future leader of the organization.
In June 2004, he was promoted to Reserve Sergeant and over the next ten years he continued to rise through the ranks. In March 2014, following a rigorous promotion process; he was promoted to his present rank of Deputy Commandant.
He has served for over 20 years and during his time, he has worked on several major investigation and has supported the Bermuda Police Service with achieving its priority goals and objectives.
Ron-Michel continues to coach, mentor and invest of his time to develop the officers under his charge. For his efforts he has been awarded several merit and appreciation awards and letters of good work.
In September 2014, he along with 24 other Reserves from Bermuda and Canada successfully completed a three-day workshop in St. Albert, Canada designed to coach law enforcement officers to success.
In addition to his Reserve volunteer duties as the Deputy Commandant, Ron-Michel is employed by the Government of Bermuda as a Compliance Manager in the Department of Immigration, having started his employ there in November 2009. He is presently the Acting Assistant Chief Immigration Officer.
We take this time to thank Ron-Michel for his years of dedicated service to his community and for his contribution to Making Bermuda Safer.