Wed, 2021-02-10

Today's Black History Month Trailblazer: Constable Dwayne Leverock.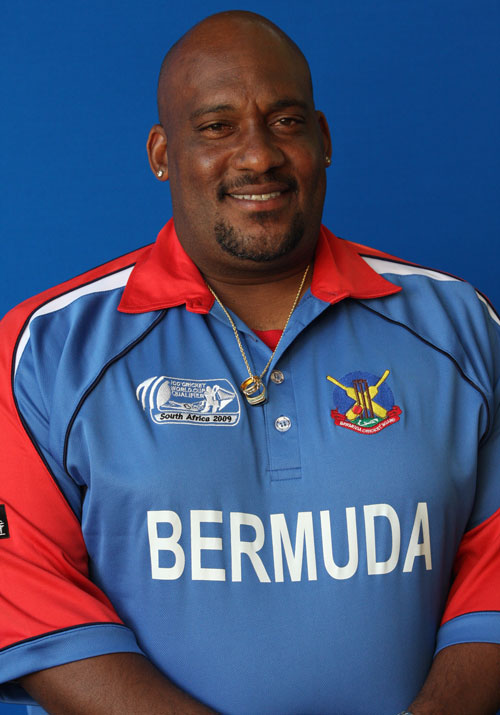 Constable Dwayne Leverock, more popularly known as "Sluggo", joined the Bermuda Police Service (BPS) as a Cadet in March 1989. He has served in a host of different units within the BPS, including, the Police Task Force, Central Station Jailor, Prosecutions Department, Eastern and Central Patrol Divisions. He is currently posted as a Police Dispatcher in the Operations Centre, Prospect.
Constable Leverock is the recipient of Police Long Service Awards, as well as several letters of good work.
In addition to a successful policing career, Sluggo has also had an illustrious sporting career. His most recognized sporting feat date being that now world famous "Superman-like catch" in the 2007 Cricket World Cup, to remove Indian opening batsman Robin Uthappa.
An avid golfer, Sluggo boasts a 7 handicap. While representing the BPS, in 2017 and 2018, he won his group play matches at the famous Myrtle Beach Golf Club in Florida.
Sluggo was also a member of the Bermuda national football team and has represented several top local clubs, including, PHC Zebras, North Village Community Club and the Police team, Prospect United. He has represented the BPS in international soccer tournaments and was a part of the winning team in North American Police Soccer Championships, as well as the US Secret Service "Stop the Violence" Soccer Tournaments held in Washington DC.
A standout cricketer, Sluggo played for many years in the Annual Cup Match Classic, representing the Somerset Cricket Club, and remains 11th overall in terms of wickets taken in the classic with an impressive 44 wickets to his name.
At club level Sluggo enjoyed successful stints at, the "Mighty Flatts Victoria Club" where he was a coach/player and captain of their successful Eastern Counties Cup Team. His left arm orthodox spin has taken over 150 wickets in all formats of the game, and helped win major trophies with Police Recreation Club, Devonshire Recreation Club, Western Stars Sports Club and the Southampton Rangers Club.
Thank you Sluggo, for your dedication to country through sports, your commitment to service within your community, and contributions to "Making Bermuda Safe" as a member of the Bermuda Police Service.