Sat, 2021-02-27
Today's Black History Month Trailblazer: Constable Angela Cox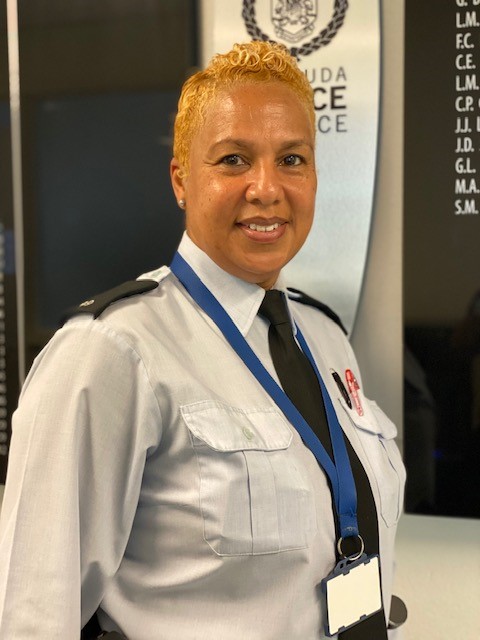 Angela, is a Bermudian officer, married to Dean and the mother of two sons. She joined the Bermuda Police Service, in June 1986. Angela, spent the majority of her career working as a patrol officer at Hamilton Police Station.
She remained there until 1995, when she transferred to the Women's Police Office where she investigated Juvenile Crimes and all matters involving juveniles. Following that she had a brief period in Criminal Investigation Department, before being transferred to Parish Office where she performed the role of Pembroke Parish Constable; and later appointed as the 1st female Parish Officer for the "City of Hamilton".
She is presently attached to Police Prosecutions Dept. (Court Liaison Unit) as the Daily Plea Court Officer. In addition to her policing role, Angela previously owned and managed a small clothing boutique in the City of Hamilton. She enjoys cooking and exercising and maintains a healthy and happy lifestyle.
This year she will be celebrating 34 years of service to the people of Bermuda, and we say thank you for your contribution to "Making Bermuda Safer."