Thu, 2021-02-04

Today's Black History Month Trailblazer: Chaplin Dr. Kevin Santucci.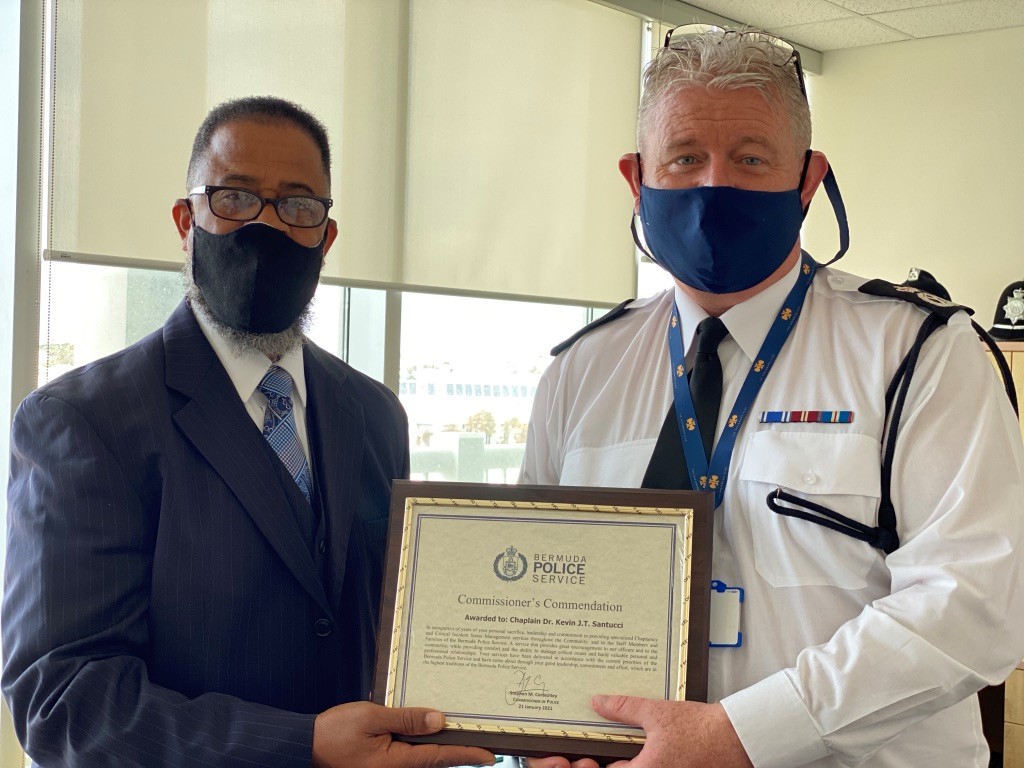 Chaplain Kevin Santucci joined the Bermuda Police Service in April 2016, as a member of the Bermuda Police Service (BPS), Critical Incident Stress Management (CISM) Team. In January 2017, he became the official Chaplain for the BPS, a role he also performs for the Department of Corrections; and on an as needed basis for the Bermuda Fire and Rescue Service, Immigration Department, Customs and the Bermuda Red Cross.
In 2012, Chaplain Santucci was appointed to serve as the first Chaplain for the City of Hamilton, becoming the first Bermudian to hold this position. In January 2021, Chaplain Santucci was nominated and awarded a Commissioner's Commendation by Commissioner Corbishley, for his exemplary contribution to the Bermuda Police Service in the role as Service Chaplain and as a member of the Critical Stress Management Team.