Wed, 2021-02-24

Today's Black History Month Trailblazer: Assistant Commissioner Antoine Daniels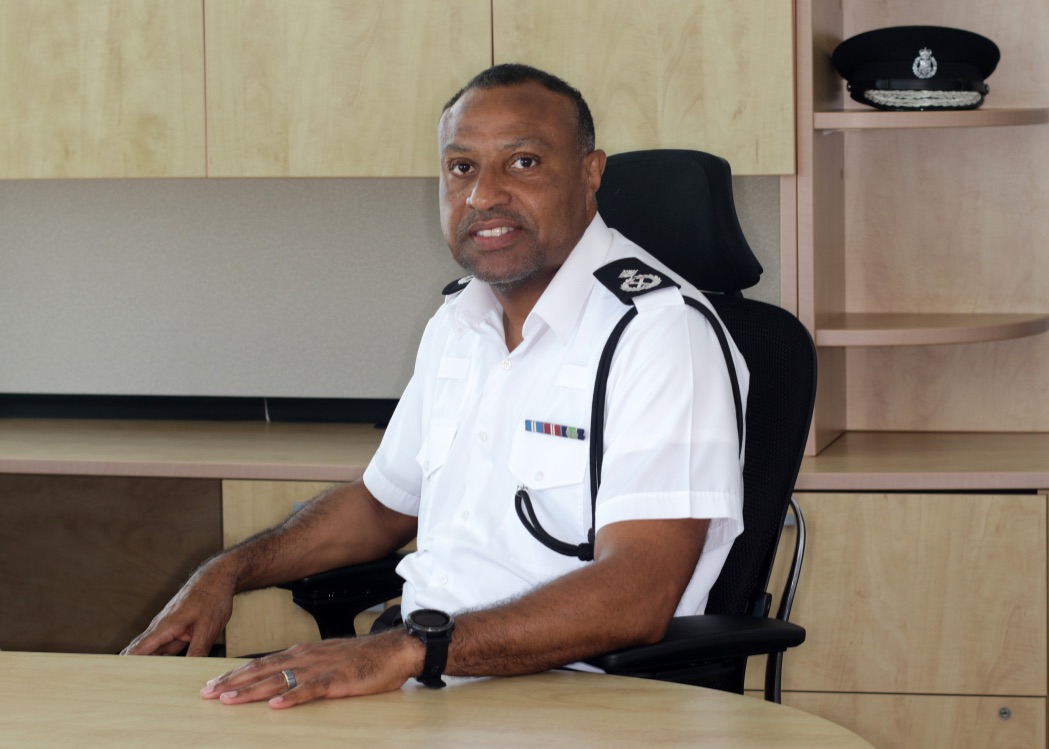 Mr. Antoine Daniels, a black Bermudian, joined the Bermuda Police Force (Service) in 1984 as a Cadet and rose through the ranks becoming one of the Police Service's youngest Assistant Commissioners in July 2012, at the age of 44.
He has two sons Antoine and Ahri and is married to Alison. Throughout his career he has held significant responsibilities including acting as the Strategic Commander for the America's Cup 2017, as well as the strategic lead for police firearms and public order response. ACOP Daniels has significant experience in managing major criminal cases from both operational and strategic levels, having spent large periods of his career as an investigator.
Mr. Daniels has received significant training and in addition to his BSc. in Criminal Justice, he completed the International Commanders Programme in 2008 and the International Strategic Leadership Programme in 2010, at UK's National Policing Improvement Agency. At that time Assistant Commissioner Daniels was only the second student at the Staff College to receive Executive Diplomas in both Strategic Management and Leadership from the Chartered Management Institute. In 2020 he successfully completed the prestigious Strategic Command Course held at the UK's College of Policing, achieving an overall result of Distinction.
In his spare time Mr. Daniels enjoys spending time with family, engaging with close friends and is an avid sportsman, who enjoys tennis, cricket and football, having represented the Bermuda Police football team in a number of overseas tournaments.
Often he can be seen providing support and guidance to young people across the island and in particular, at his beloved home town St. Georges Cricket Club. Mr. Daniels is often recognised by his colleagues for his passion for improving community safety, as well as his commitment to coaching and mentoring officers of all ranks.