Black History Month Trailblazer: Commandant Sandra Cortina Beach
Fri, 2021-02-26

Today's Black History Month Trailblazer: Commandant Sandra Cortina Beach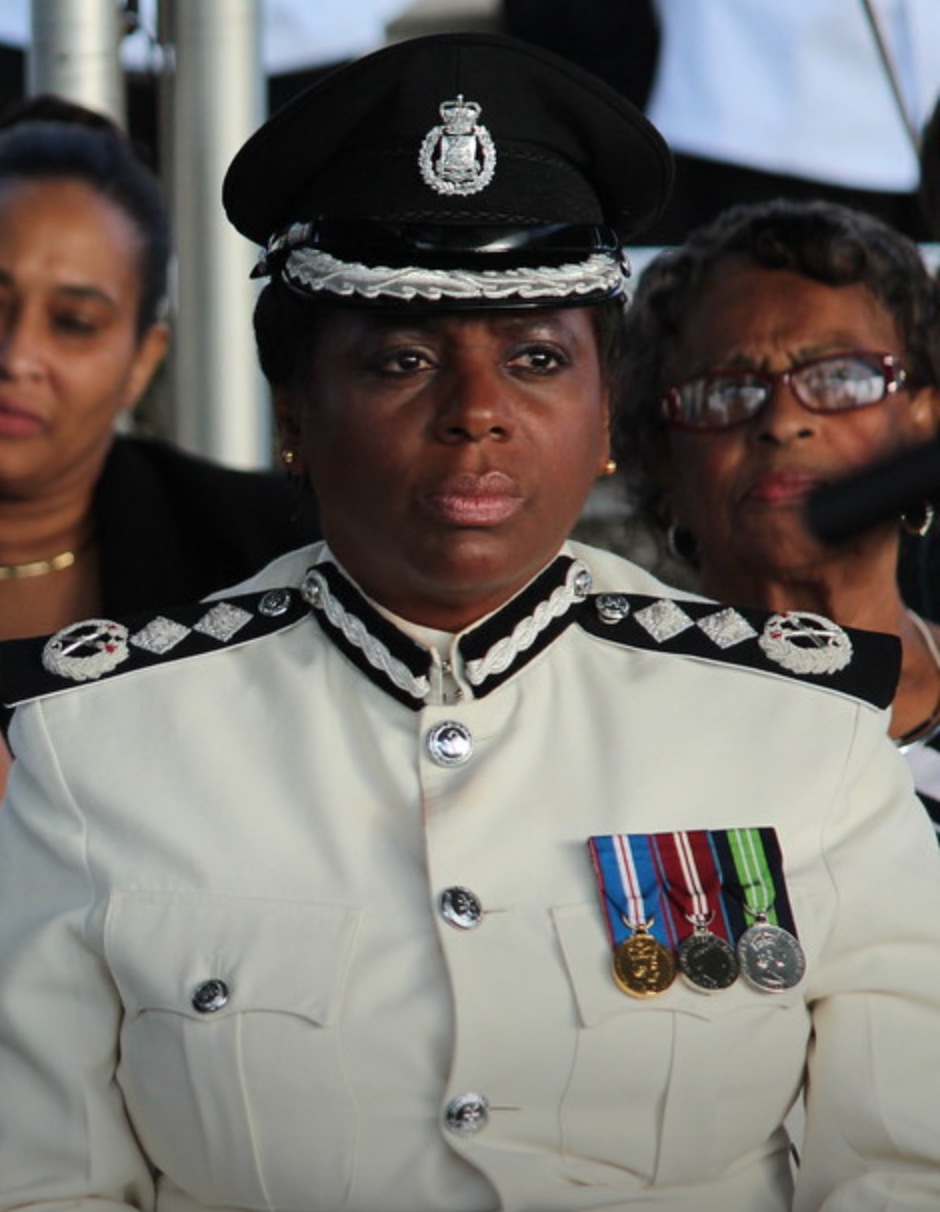 On Thursday, 8 October, 2015, Sandra Cortina Beach, broke the glass ceiling when she became the first female to be appointed as Commandant of the Bermuda Police Reserves.
Commandant Beach a graduate of the Whitney Institute School, joined the Bermuda Reserve Police July, 1995, and immediately her leadership qualities were exposed and in April 1998, she was promoted to the rank of Sergeant. She continued to work hard to rise up the ranks and was promoted to Reserve Inspector in September of the following year. Her efforts and strong work ethic did not end there and was again she was promoted to Chief Inspector in April, 2001.
During the month of May that year, as a Chief Inspector, Ms. Beach was exposed to operating in a strategic leadership role as she oversaw the running of the entire organization owing to the absence of the Commandant, Deputy Commandant and Superintendent. In addition, she worked in all divisions of the Service and was promoted to Superintendent in September, 2004.
Commandant Beach is known for organizing skills and performing leadership roles on behalf of the Bermuda Police Service, in many of the community events; including, the Annual Girl Guides Thinking Day Service, Harbour Nights Policing Plans and the Annual Christmas Parade, held in the City of Hamilton. She has received overseas training and attended several conferences and courses in Barbados, Canada, London, Bahamas and the United Kingdom.
For her service she has been awarded the Queen's Jubilee Medal in 2002, the Colonial Police Long Service Award, in October 2010, for 15 years of service, and the Queen's Diamond Jubilee Medal in 2012 and the Colonial Police Long Service Award in October 2020, for 25 years of service. She is presently leading on the 70th anniversary celebration plans for the Reserves in July of this year.