Renewed Appeal on One Year Anniversary of Clarke Fox Murder
Wed, 2021-03-17

The Bermuda Police Service (BPS) is renewing our appeal for information in connection with the murder of Clarke Fox and the attempted murder of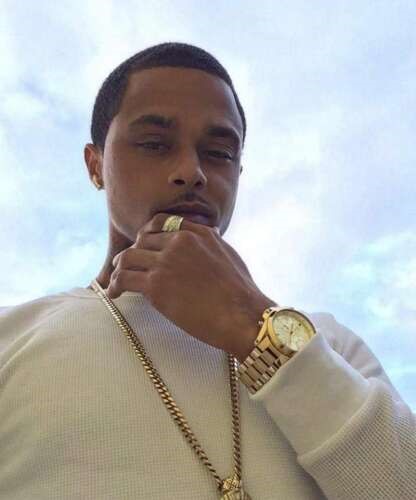 Kyari Flood.
Mr. Fox (pictured) was fatally shot and Mr. Flood wounded, one year ago, on Tuesday the 17th of March 2020, in broad daylight on Court Street in Pembroke. The two suspects were on a dark coloured motorcycle; the rider was wearing a light coloured sweat top, blue jeans, multi-coloured sneakers, gloves and a dark coloured full faced helmet – while the passenger was wearing a dark coloured jacket, dark coloured pants, dark sneakers, a white helmet with tinted full faced visor and was in possession of a firearm.
The suspect motorcycle travelled south on Court Street and the pillion passenger discharged multiple shots towards Mr. Fox and Mr. Flood (the two victims) who were standing near the junction of Court Street and Elliot Street, Pembroke. The two victims ran south on Court Street towards Dundonald Street, as the suspect vehicle pursued them and the passenger continued to discharge the weapon in their direction. In an attempt to flee the shooter, Mr. Fox and Mr. Flood turned around and ran north on Court Street, heading back towards Elliot Street. The suspect motorcycle turned around and continued to pursue Mr. Fox and Mr. Flood, with the pillion passenger continuing to discharge the firearm in the direction of the two victims. The suspects then made good their escape on the dark coloured motorcycle, traveling west on Elliot Street, leaving the area.
Mr. Fox was transported to the King Edward VII Memorial Hospital where he unfortunately succumbed to his injuries. Mr. Flood was also transported to King Edward VII Memorial Hospital where he was treated for his injuries and released.