Friday, January 3, 2020: Commissioner of Police Stephen Corbishley - Last Friday, I had the pleasure of attending Government House to join the Simons family at the formal swearing in of Mr Darrin Simons as our Deputy Commissioner.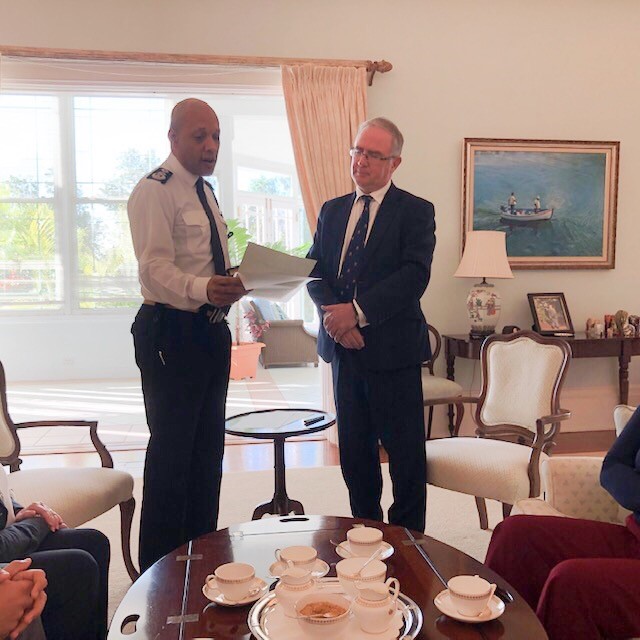 The ceremony was officiated by His Excellency the Governor of Bermuda, Mr John Rankin. The event was excellent with the right balance for the Simons' family to enjoy this proud event.
Deputy Commissioner Simons has been acting in his role since earlier this year and it has taken some time to confirm his contract, given some of the changes that have taken place since his predecessor was appointed, Mr Paul Wright.
However, I am extremely pleased that his appointment is now substantive, not least as he has fully demonstrated his abilities in the role during 2019.
Deputy Commissioner Simons has a wide ranging portfolio of responsibility and one of these is service standards. I am extremely pleased to this as we both share the view that we should be a learning organization, with strong values of integrity and respect for each other.
I am sure you will share my congratulations to our new (substantive) Deputy Commissioner as we go forward in 2020.
Wednesday, January 8, 2020 - Deputy Commissioner Simons held a press conference to speak about his role and responsibilities.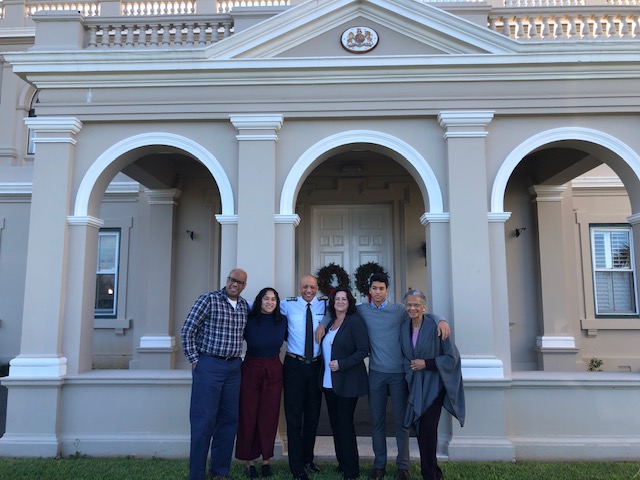 <p>Deputy Commissioner Formally Sworn In</p>