LATEST NEWS, inside the BPS
Promotions to Chief Inspector
Fri, 2018-09-21

The Commissioner of Police is pleased to announce the promotions of Robert Cardwell, Arthur Glasford and Grant Tomkins to the post of Chief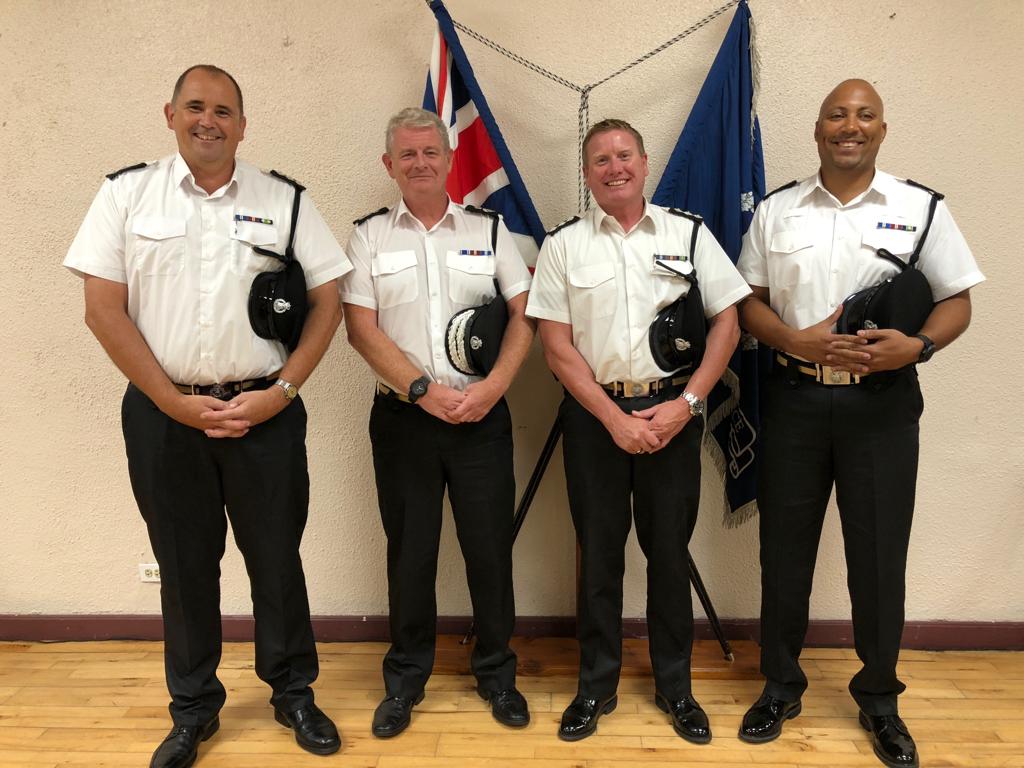 Inspector.
All three were promoted by Commissioner Stephen Corbishley in front of family, friends and colleagues at a ceremony held in the Police Recreation Club hall, Prospect Devonshire 5:30pm Friday (September 21st).
Witness Appeal: Firearm Incident Thursday Night on Roberts Avenue
Fri, 2018-09-21

Detectives investigating a firearm incident that occurred shortly before 11:50pm Thursday, September 20th on Roberts Avenue in Devonshire near Derwent Lane South renewed their appeal for witnesses or persons with relevant information to come forward.
It appears that a group of men were congregated in the area when a gunman opened fire.
A 28 year old man sustained a gunshot wound to his leg.
Man Shot in Leg: Roberts Avenue, Devonshire Firearm Incident [Updated]
Fri, 2018-09-21

At 11:47pm on Thursday, police responded to a report of a firearms incident that took place on Roberts Avenue in Devonshire.
Upon police arrival it was ascertained that a 28 year old male was shot in his leg and subsequently taken via ambulance to King Edward VII Memorial Hospital where he is being treated for injuries that do not appear to be life threatening.
Promotion of Na'imah Astwood to Superintendent
Tue, 2018-09-18

The Commissioner of Police is pleased to announce the promotion of Na'imah Astwood to the post of Superintendent. Mrs. Astwood has over 24 years of policing experience and is the highest-ranking female police officer in the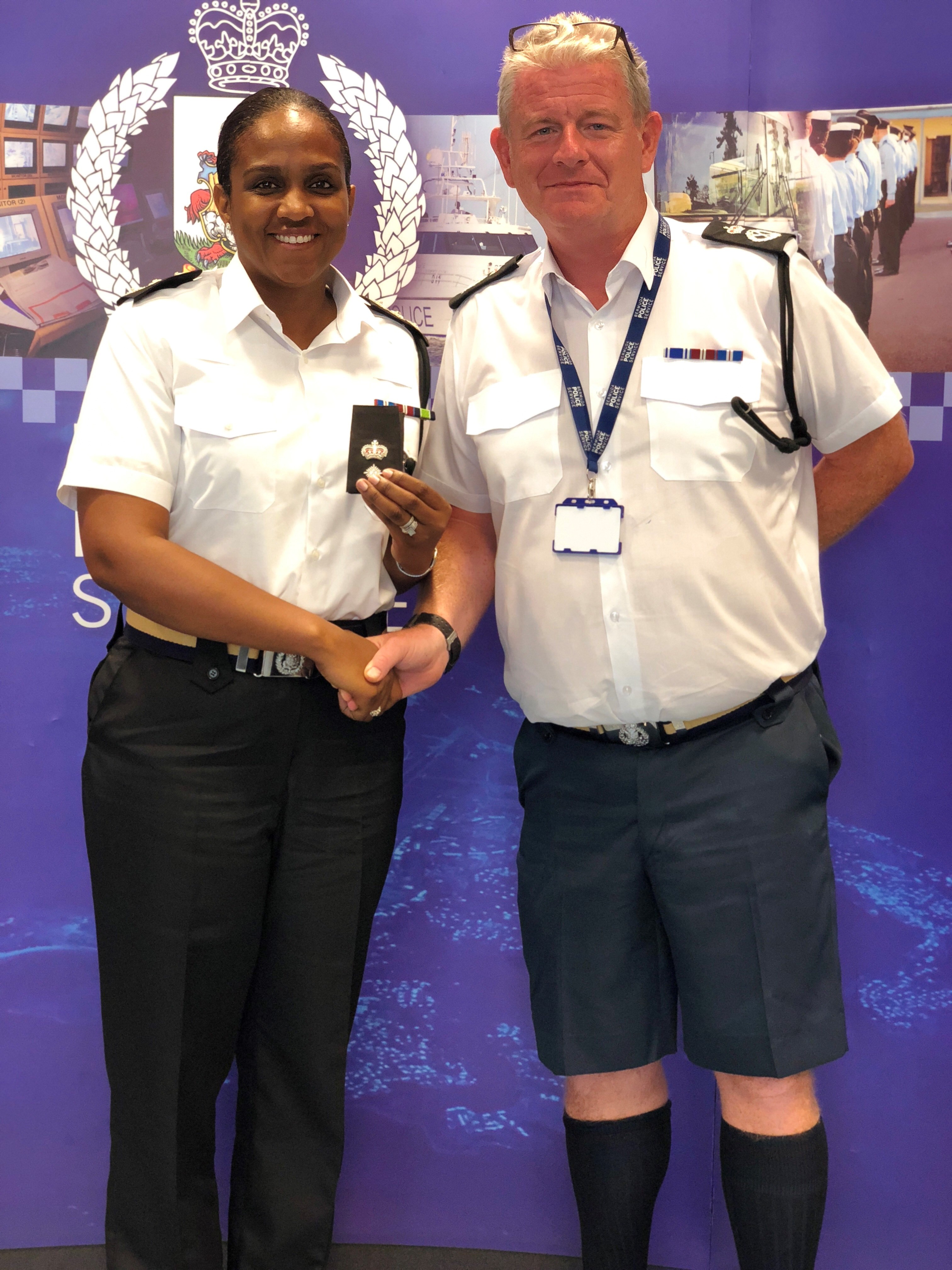 Bermuda Police Service (BPS).
She was promoted by Commissioner Corbishley in front of family and senior colleagues on Monday afternoon (September 17th).
Superintendent Astwood joined the BPS in 1994 after serving as a Police Cadet. She then went on to Recruit Foundation Course 51 where she received the Academic Award.
She has worked in Central Uniform, Central CID, Roads Policing Unit, Task Force, Service Delivery Improvement Unit, Professional Conduct Unit, Special Branch and the Serious Crime Department.
Stabbing Incident Reported in Sandys Parish Sunday Night
Mon, 2018-09-17

Detectives are currently conducting inquiries regarding a reported stabbing incident that occurred Sunday night (September 16th) outside Woody's Restaurant & Sports Bar in Sandys parish.
It appears that a 45 year old Sandys parish man was confronted and injured near the waterside by an unknown man brandishing a bladed article – described as slim, light complexioned, approximately 5 feet 11 inches tall with an afro.
Sudden Death of 61 Year Old Melvin Anthony Symons
Mon, 2018-09-17

The Bermuda Police Service can now confirm the death of 61 year old Melvin Anthony Symons and extends sincere condolences to his family and friends.
Mr. Symons was found in an unresponsive state around 5:20am Sunday, September 16th in the Controversy Lane, Pembroke area and subsequently pronounced dead at that location by an on call doctor.
Sudden Death [Updated]
Sun, 2018-09-16

Around 5:20am Sunday, September 16th police and fellow first responders were dispatched to a report of an unresponsive man in the Controversy Lane, Pembroke area.
The man, said to be 61 years old and from Pembroke, was later pronounced dead at that location by an on call doctor.


BPS PHOTOS


BPS TWEETS


bps facebook

security advice for women

Reduce the risk of
becoming a victim of crime with
these simple tips.
Read More >>

robbery prevention

Take steps to reduce the
opportunities for criminals to steal.
Read More >>