LATEST NEWS, inside the BPS
Witness Appeal After 6 Vehicles Destroyed in Rambling Lane Fire
Thu, 2021-03-11

The Bermuda Police Service responded with the Bermuda Fire and Rescue Service to the scene of a fire that occurred during the early hours of this morning (Thursday, March 11th). Firefighters extinguished the flames shortly after their arrival. The blaze destroyed a car and five motorcycles parked outside a Rambling Lane, Pembroke residence.
Thankfully, no one was hurt.
Upcoming BPS & TCD Road Checks
Wed, 2021-03-10

Please be advised Bermuda Police Service along with the Transport Control Department, will conduct traffic operations in the eastern and western parishes on Thursday 11th March, as well as on Friday 12th March, 2021.
These exercises will target persons who are operating vehicles in violation of the Motor Car Act and the Road Traffic Act.
The selected areas will offer the least disruption to members of the public, but maximize the effectiveness of the operation.
Advisory Regarding a Dangerous Practise on Bermuda's Roads
Tue, 2021-03-09

The Bermuda Police Service, (BPS), has been made aware of a dangerous practise in which groups of individuals, mainly young males perform wheelies on pedal cycles as well as motorcycles, while riding against the flow of traffic, particularly on main roads.
Such behaviour could result in serious injury, or worse. Not to mention property damage.
The Bermuda Police encourages parents and guardians to speak with their children about the dangers of this activity and advise them against participating in it.
Commissioner Corbishley Recognises International Women's Day 2021
Mon, 2021-03-08

Commissioner of Police Stephen Corbishley – Today is International Women's Day, a key opportunity to recognise and celebrate the achievements of women across the world and the contributions they've made to social, economic, cultural and political advancements.
The theme for this year's International Women's Day is #ChooseToChallenge, highlighting that a "challenged world is an alert world, and from challenge comes change".
Whilst International Women's day is a celebration I also consider it should be a reminder to shine a light on women, young and old, that are prevented from leading a life that is safe but instead find themselves vulnerable from issues of abuse or exploitation.
BPS Seeking Public's Assistance in Identifying & Locating Individual
Mon, 2021-03-08

The Bermuda Police Service (BPS) is seeking the assistance of the public in identifying and locating this person.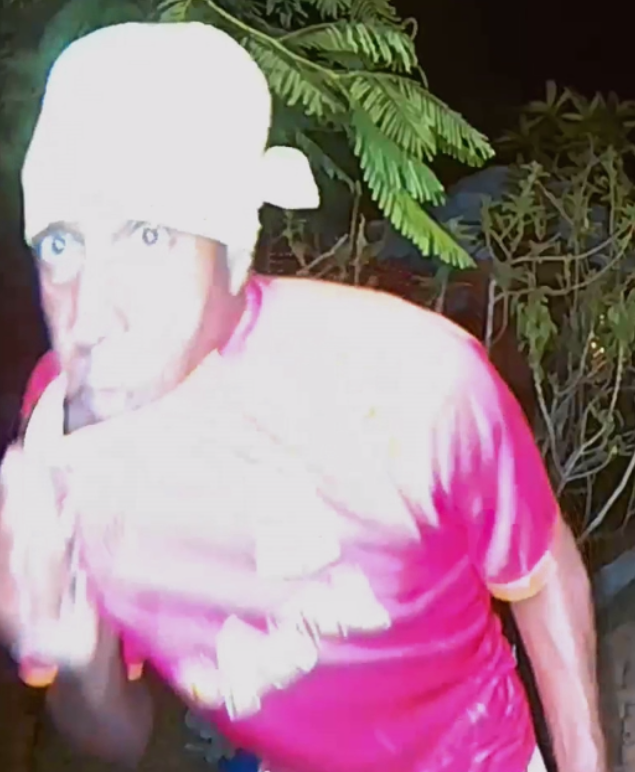 If you can assist, please make contact with Acting Detective Inspector Clifford Roberts on 717-0590, 247-1744 or via e-mail croberts2@bps.bm.
All information received is greatly appreciated.
Female Motorcyclist Hurt in Reported Serious Road Traffic Collision [Updated]
Mon, 2021-03-08

The Bermuda Police Service is seeking the public's assistance in locating the suspect involved in a hit and run road traffic collision which occurred in Pembroke Parish just before 9:30 p.m. on Sunday 7th March, 2021.
Police received several 911 calls reporting that a female who had sustained multiple injuries, was found lying on the roadway near to a motorcycle at the junction of Bishop Spencer and Palmetto Roads around that time. She was reportedly conscious but unable to stand.
Police and EMS personnel were dispatched to the scene and on arrival discovered the woman had sustained facial, neck and back injuries and was going in and out of consciousness.
COVID-19 Regulations Breach in Paget & Reported Assault of Two RBR Soldiers in the City of Hamilton
Sat, 2021-03-06

COVID Regulations Breach
Shortly before 11:00 p.m. on Friday, March 5th, 2021, police attended the Horticultural Hall - Botanical Gardens, Paget, after receiving several anonymous calls reporting that a large party was taking place there with more than twenty persons, the maximum number allowed under the current COVID-19 regulations, in attendance.
Based on the number of persons at the location and the reported breaches, several police units were dispatched to assist.
The organiser of the event could not be located among the crowd and no one was willing to assist police with their inquiries. However, the details of several vehicles which began leaving the scene as police arrived, were recorded.


BPS PHOTOS


BPS TWEETS


bps facebook

security advice for women

Reduce the risk of
becoming a victim of crime with
these simple tips.
Read More >>

robbery prevention

Take steps to reduce the
opportunities for criminals to steal.
Read More >>